High Content Screeners
BioStatus products have been used in high content screening (HCA) for more than a decade in labs around the world. Users include the blue chip big pharma giants, CROs, not-for-profit institutes, and academic screening centres. BioStatus understands the challenges of HCS: quality science at industrial scale and speed while achieving assay simplicity, robustness and cost effectiveness to deliver the service and data your organization, colleagues and customers need.
BioStatus products are manufactured according to ISO 9001:2008. Our HCS customers receive product from a single manufacturing batch and a test vial on request. The products have been demonstrated to improve HCS performance through easier assay transfer, reliability, simplicity, speed and cell health readouts.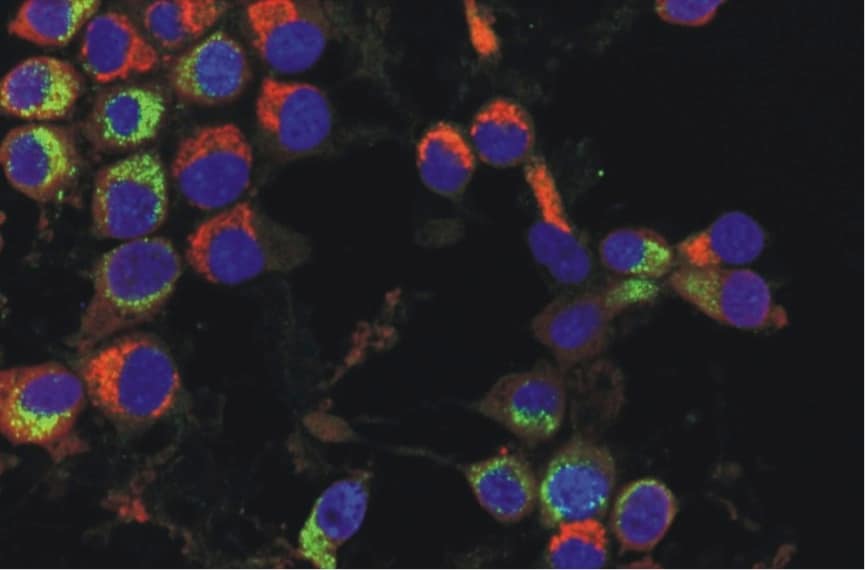 The BioStatus team is experienced in:

drug discovery and development
pharmacology and toxicology
cytometry
advanced microscopy and photonics
cancer cell biology
sample preparation
Our own biotools product development strategy parallels that used in the pharmaceutical sector.
FIND OUT ABOUT BIOSTATUS
DRAQ5™ and CyTRAK Orange™ are cell permeant DNA binding probes that reliably counterstain nuclei while giving a useful secondary signal to segment the cytoplasm. They can be used in live- or fixed-cell endpoint assays, are GFP compatible and proven on common HCA platforms.

The viability probe DRAQ7™ offers new possibilities for in vitro toxicology, long-term cell health assays, micro-tissue analysis and high-throughput flow cytometry.

CyGEL™ and CyGEL Sustain™ enable high-performance imaging of live non-adherent and motile organisms.
VIEW OUR PRODUCTS
BioStatus has more than a decade of HCA experience which has resulted in thousands of citations in cytometry and HCA assays (including phenotypic screening and in vitro toxicology).
BioStatus has an extensive knowledge base to speed assay design and add confidence to your screening work.
GO TO EDUCATION & TRAINING