Product Reviews
What our customers are saying about CyGEL Sustain™
CyGEL Sustain™ was our miracle solution to perform the extremely technically challenging intraocular injections in zebrafish larvae at 2 days post fertilization, in a 100% accurate and reproducible way.

Thanks to CyGEL Sustain™ we could immobilise these larvae (no more than 2 mm long) and carry out the intraocular injections into their eyes (no more than 50 microns diameter) under the dissecting microscope. After injection, CyGEL Sustain™ was reverted to liquid and larvae recovered with no damage (Reference(s): Alvarez, Y., et al. PLoS One 4.11 (2009): e7867.)

We have used the CyGEL Sustain™ since then for different protocols where safe and reversible immobilization of the small larvae is needed with excellent results. BioStatus outstanding support and contribution for the refinement of our protocols and overcome of technical difficulties, is not easy to find among the post-sale service of other companies.



Dr. Yolanda Alvarez
University College Dublin
The Science
CyGEL Sustain™ is a thermo-reversible hydrogel. Unusually, it is a liquid when cooled and gel when warm. It is compatible with (and non-toxic to) cells, tissues and model organisms. CyGEL Sustain™ has been formulated to transition from liquid to gel at ca. 21 °C (i.e. room temperature) allowing immobilization of non-adherent (suspension) cells, beads, micro-tissues, parasites, worms and embryos (such as drosophila), which can be recovered non-destructively by cooling and/or over-dilution using cold buffer.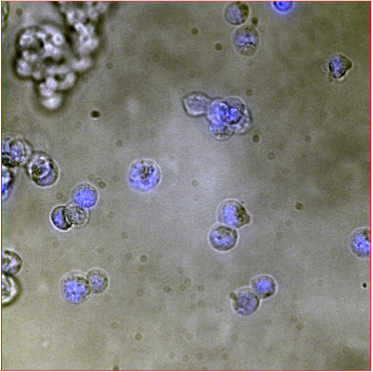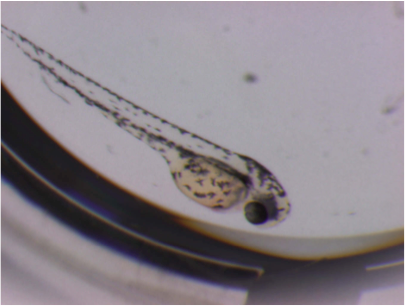 CyGEL Sustain™ is optically clear, inert and non-quenching. It has no visible-range autofluorescence and a refractive index (R≃1.37) equivalent to that of water.
CyGEL Sustain™ is designed as a convenient imaging mountant and not as a growth matrix.
Why CyGEL Sustain™?
There are many reasons why CyGEL Sustain™ will help your research:-
IT'S EASY - ready-to-use, straight from the fridge – no powders to dissolve! IT'S GENTLE - immobilize your living cells or organisms for microscopy IT'S CLEAR - optically, it's just like water, with no autofluorescence IT'S REVERSIBLE - image your precious sample and get it back alive!
CyGEL Sustain™ can bring significant benefits to your application:
in MICROPLATE CYTOMETRY:
Immobilize non-adherent and motile objects for 2-D and cytometric analysis
in HIGH CONTENT SCREENING:
Immobilization of non-adherent and fragile 3-D structures in microplates
in FLUORESENCE MICROSCOPY:
Take composite images of motile organisms with confidence and control
in IN VITRO TOXICOLOGY:
Monitor cellular events and organism response in real-time and 3D
in APOPTOSIS:
Observe live non-adherent cells with in-gel probes
Technical Information
CyGEL Sustain™ is supplied as an aqueous solution. Products are shipped at ambient temperature, but on receipt packs should be stored at 2-8 °C. Do NOT freeze! Freezing CyGEL Sustain™ may affect its performance.
CYGEL Sustain™ can be diluted 10 - 20% v/v with buffers and culture media containing cells, tissues or organisms. CyGEL Sustain™ will accept small molecules such as viability and viability dyes and anaesthetics.
You can find much more technical information in the folders below:-
KEY INFORMATION
CyGEL Sustain™ - Key Data
---
You can view, share and download the information below by clicking on the links:-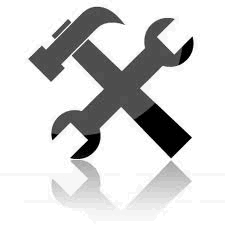 CyGEL Sustain™ Technical Data Sheet (PDF)
KEY REFERENCES
Search Online:
---
There are many independent references for CyGEL Sustain™ online. We have listed some popular papers in the link below for your convenience: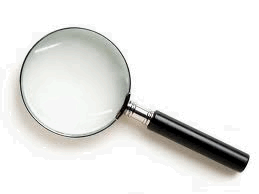 CyGEL Sustain™ Popular References (PDF)
Alternatively you can use the Google Scholar facility below to find exactly what you are looking for. Just type other keywords alongside the product name - such as cell type, instrumentation, research area - in the search box below and Google Scholar will find all of the relevant references online!
SAFETY DATA SHEET
CyGEL Sustain™ SDS
---
You can view, share and download a country specific Safety Data Sheet (PDF) in your language by clicking the relevant flag below:-
Hover over the flags to reveal the Country and Language:-
ASIA
EUROPE
OCEANIA
THE AMERICAS
CUSTOMER REVIEWS
CyGEL Sustain™ - Reviews
---
What our Customers are saying about CyGEL Sustain™:-
"CyGEL Sustain™ was our miracle solution to perform the extremely technically challenging intraocular injections in zebrafish larvae at 2 days post fertilization, in a 100% accurate and reproducible way.

Thanks to CyGEL Sustain™ we could immobilise these larvae (no more than 2 mm long) and carry out the intraocular injections into their eyes (no more than 50 microns diameter) under the dissecting microscope. After injection, CyGEL Sustain™ was reverted to liquid and larvae recovered with no damage (Reference(s): Alvarez, Y., et al. PLoS One 4.11 (2009): e7867.)

We have used the CyGEL Sustain™ since then for different protocols where safe and reversible immobilization of the small larvae is needed with excellent results. BioStatus outstanding support and contribution for the refinement of our protocols and overcome of technical difficulties, is not easy to find among the post-sale service of other companies."
Dr Yolanda Alvarez, University College Dublin