Flow Cytometry - Apoptosis Analysis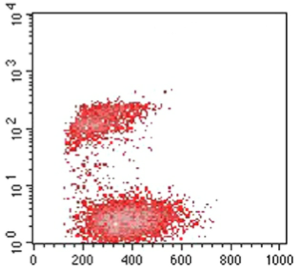 Flow cytometry is the most common tool for analysis of apoptosis allowing multi-parameter interrogation cell-by-cell.
Cell permeabilization is a late hallmark of apoptosis and this can be monitored using the far-red viability probe DRAQ7™ which can also be used in long-term, real-time assays due to its ultra-low toxicity. Far-red APOPTRAK™ differentially labels both intact and permeabilized cells. Both of these probes can be combined with commonly used markers of apoptosis such as Annexin V, TMRM and caspase substrates.
Cell cycle analysis can provide valuable information on apoptosis as indicated by a sub-G1 peak in the DNA histogram. The far-red cell-permeant DNA probe DRAQ5™ does this without time-consuming and damaging RBC lysis, cell permeabilization or RNase treatment.
Related BioStatus Products for Apoptosis (Flow Cytometry)
Click on the orange headings to view the Application Notes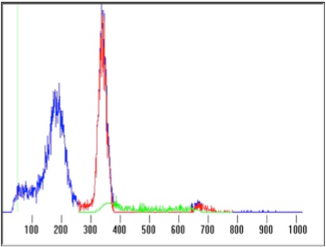 Proven far-red, cell-permeant probe for simple, direct DNA content analysis.
VIEW PRODUCT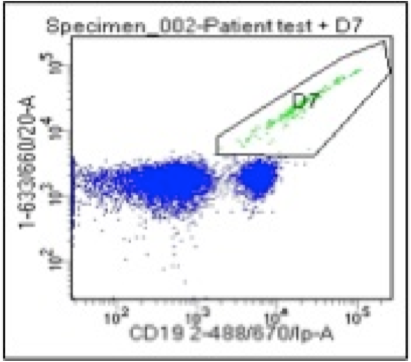 Reliable identification of apoptotic/dead cells at endpoint or in real-time.
VIEW PRODUCT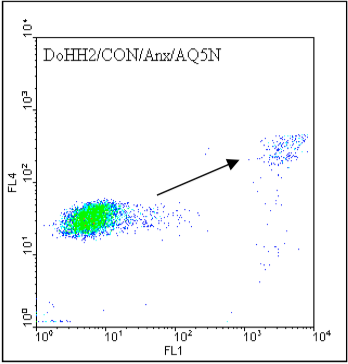 Differential labeling of intact, healthy and membrane‐compromised cells.
VIEW PRODUCT